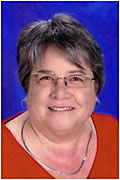 PRESCHOOL NEWS
by Janet Beaulieu, Preschool Director

March is here. That was quick!  Last month flew by.  Miss Avelinda and I were able to attend a workshop on disaster preparedness put on by the Church Related Early Childhood Educational Fellowship.  Stories in recent news made this all so relevant and scary.
On March 3rd, our school will be on a tour for Early Educational Professionals as an exemplary program.  Our neighbors and friends at St. Edmonds nursery school and Community Presbyterian Nursery School will also be on this tour.
We have started few children since the beginning of the year.  Our hope is to keep them in our school for the coming year. The preschool is currently taking registrations for our seven-week summer program and our fall school year.  We are giving tours daily between 9:30-11 and by appointment.  If you know someone looking for a great preschool, please send the m our way.  Your prayers for a prosperous enrollment, is also appreciated.
Spring may be in the air, but it is not in the weather.  Rain might be on the way, but we sure appreciate our days in the sunshine outside.  The children and staff will have their spring break at the end of March.
We wish all of you the best of the season with family and friends.
Blessings,
Janet Beaulieu, Preschool Director
Mission Statement 
We at San Marino Congregational Preschool are dedicated to providing preschool aged children with a safe nurturing environment which allows the children to embrace diversity and grow socially, emotionally, creatively and intellectually at their own pace.
Preschool Philosophy 
At San Marino Congregational Preschool, believe that children develop at their own pace. It is our job, as early childhood professionals, to provide a program which encourages this natural unfolding process for each child. The best way to do this is by providing a well rounded program using open ended materials with a multitude of hands on experiences. We provide a child centered curriculum in which a child can grow to be a well rounded individual . We focus on providing opportunitities for the child to develop intellectually, emotionally, socially and physically. We put a high value on each child's individuality and creativity. Our preschool strives to prepare children for future successful school life by helping them learn to solve problems, get along with others, communicate effectivly and develop confidence.