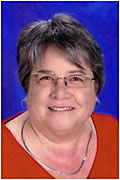 PRESCHOOL NEWS
by Janet Beaulieu, Preschool Director

Our toys arrived! Our wish list fundraiser was ordered and our toys are here. Each room received new toys and resources. We delayed arrival of our new things until after our flooring was complete.
We are moving in the direction of Plan B with our annual Soup Day. The church stove is feeling tired and less reliable, so we will launch a new event called "Friendship Feast" and have a parent potluck. The children will perform songs of friendship and togetherness. We will be practicing our songs every day. Our parents always prepare a feast of diversity and quantity.
We noticed that our international families have not been traveling to China. Many celebrated the New Year in America. Some cities canceled events due to concerns of the COVID 19 virus. Recent information has determined that children are a low risk population for contracting this virus. We are coming to the end of the flu season and our school has only experienced minor illness. Prayers that we continue in good health are welcome.
Our enrollment has been stable with children starting and others moving. Our afternoon program is proving to be very successful. We are using 17 prepaid spaces and still have some daily sign-ups. I have purchased more beds and sheets. On a full day Mr. Yonnan moves out some of the furniture in the nap room.
We have started enrollment for Summer and Fall programs. We have received registrations for both. Most of the parents wait until the last minute so we are off to a go start. If you know anyone interested in preschool, please send them our way.
As we welcome Spring, we are reminded that the seasons pass quickly.
Our wish to everyone is that they enjoy each season in our life.
Blessings,
-Janet Beaulieu, Preschool Director
Visit the Preschool's Website
Email: sanmarinopreschool@gmail.com
Preschool Phone: (626) 292-2082
Mission Statement 
We at San Marino Congregational Preschool are dedicated to providing preschool aged children with a safe nurturing environment which allows the children to embrace diversity and grow socially, emotionally, creatively and intellectually at their own pace.
Preschool Philosophy 
At San Marino Congregational Preschool, believe that children develop at their own pace. It is our job, as early childhood professionals, to provide a program which encourages this natural unfolding process for each child. The best way to do this is by providing a well rounded program using open ended materials with a multitude of hands on experiences. We provide a child centered curriculum in which a child can grow to be a well rounded individual . We focus on providing opportunitities for the child to develop intellectually, emotionally, socially and physically. We put a high value on each child's individuality and creativity. Our preschool strives to prepare children for future successful school life by helping them learn to solve problems, get along with others, communicate effectivly and develop confidence.