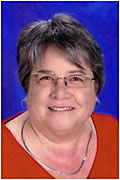 PRESCHOOL NEWS
by Janet Beaulieu, Preschool Director

Happy New Year! 2020 is the beginning of a new year and new decade. Our future will be blessed with the families we have in our school, our home and our church. Our school has enjoyed so much support, we are so grateful.
Our teachers will return on January 6 to new flooring in our preschool rooms. The wood grain laminate floors will be warm and welcoming. Our staff will set up rooms and get prepared for our students to return January 7th .
Our winter months are the time for assessing each child. They have made so much progress since September. Parent conferences will also take place. We will have two students start our school in January.
Our staff will be brought up to date on new laws and training required by our legislators. I will attend a retreat with the Church-Related Early Childhood Education Fellowship. We will be planning professional development opportunities for preschool staff that work in churches. I am currently serving the board as president-elect.
Our tours for summer and fall programs will begin February 1st. If you know anyone interested in our preschool, the time to tour is February. Please know that your prayers and support are important to our success.
Blessings,
-Janet Beaulieu, Preschool Director
Visit the Preschool's Website
Email: sanmarinopreschool@gmail.com
Preschool Phone: (626) 292-2082
Mission Statement 
We at San Marino Congregational Preschool are dedicated to providing preschool aged children with a safe nurturing environment which allows the children to embrace diversity and grow socially, emotionally, creatively and intellectually at their own pace.
Preschool Philosophy 
At San Marino Congregational Preschool, believe that children develop at their own pace. It is our job, as early childhood professionals, to provide a program which encourages this natural unfolding process for each child. The best way to do this is by providing a well rounded program using open ended materials with a multitude of hands on experiences. We provide a child centered curriculum in which a child can grow to be a well rounded individual . We focus on providing opportunitities for the child to develop intellectually, emotionally, socially and physically. We put a high value on each child's individuality and creativity. Our preschool strives to prepare children for future successful school life by helping them learn to solve problems, get along with others, communicate effectivly and develop confidence.