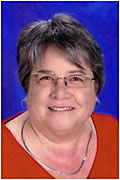 PRESCHOOL NEWS
by Janet Beaulieu, Preschool Director

Each season gives us gratefulness for the next change. Our cold and rainy mornings give us anticipation of spring. Our lives give us seasonal changes with blessings and challenges in each change. Our staff has worked very hard due to an awesome upswing in enrollment. I might be slightly more excited about this than they are.
Our students have made so much progress. I know this staff is really remarkable. I am hoping to add a staff person that can sub and be a floater or assistant as needed. Finding the right person is most important.
We are accepting enrollment applications for summer and fall. We are offering an eight-week program for summer with five- and three-day options. Our extended hours are hosting more children. We are offering two afternoon classes, one in music and the other in Chinese language.
We think of March as a long month, but with five Saturdays, five Sundays and Spring Break it will be just right. We wish you the best of spring with a little Irish luck this month.
Blessings,
-Janet Beaulieu, Preschool Director
Visit the Preschool's Website
Email: sanmarinopreschool@gmail.com
Preschool Phone: (626) 292-2082
Mission Statement 
We at San Marino Congregational Preschool are dedicated to providing preschool aged children with a safe nurturing environment which allows the children to embrace diversity and grow socially, emotionally, creatively and intellectually at their own pace.
Preschool Philosophy 
At San Marino Congregational Preschool, believe that children develop at their own pace. It is our job, as early childhood professionals, to provide a program which encourages this natural unfolding process for each child. The best way to do this is by providing a well rounded program using open ended materials with a multitude of hands on experiences. We provide a child centered curriculum in which a child can grow to be a well rounded individual . We focus on providing opportunitities for the child to develop intellectually, emotionally, socially and physically. We put a high value on each child's individuality and creativity. Our preschool strives to prepare children for future successful school life by helping them learn to solve problems, get along with others, communicate effectivly and develop confidence.