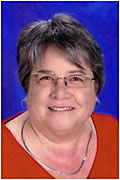 PRESCHOOL NEWS JULY 2020
by Janet Beaulieu, Preschool Director

Our last heat wave of summer has given way to the autumn beauty. The fall season in school is a time of getting to know each other. New teachers and new friends become our comfort. We had some reluctant students on the first days, but they are now happy to see us every morning.
Our activities include pumpkins and jack-o-lanterns, the color orange, and a very special puppet show by Miss Phyllis. Halloween will be celebrated in the classroom with two pajama days and special treats. Our 3 and 4-year-olds will learn about "Baby" monsters and how to take care of them.
We are not business as usual, but a lot of the goodness of what we do is still here. We are surrounded by so many blessings. I know that we are being guided each step of the way.
The COVID virus is still a concern. Our staff is fully vaccinated and receiving boosters as they become eligible. Children ages 2-5 are still not eligible for vaccinations. Most of the young children do not remember a time before the virus. Currently there are very few exceptions where the parents and grandparents are not vaccinated. In general San Marino statistics are excellent.
Blessings,
-Janet Beaulieu, Preschool Director
Visit the Preschool's Website
Email: sanmarinopreschool@gmail.com
Preschool Phone: (626) 292-2082
Mission Statement 
We at San Marino Congregational Preschool are dedicated to providing preschool aged children with a safe nurturing environment which allows the children to embrace diversity and grow socially, emotionally, creatively and intellectually at their own pace.
Preschool Philosophy 
At San Marino Congregational Preschool, believe that children develop at their own pace. It is our job, as early childhood professionals, to provide a program which encourages this natural unfolding process for each child. The best way to do this is by providing a well rounded program using open ended materials with a multitude of hands on experiences. We provide a child centered curriculum in which a child can grow to be a well rounded individual . We focus on providing opportunitities for the child to develop intellectually, emotionally, socially and physically. We put a high value on each child's individuality and creativity. Our preschool strives to prepare children for future successful school life by helping them learn to solve problems, get along with others, communicate effectivly and develop confidence.