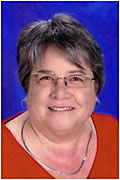 PRESCHOOL NEWS JULY 2020
by Janet Beaulieu, Preschool Director

Our staff is on a much needed, Spring Break. The work behind the scenes continues. Mr. Toy shampoos the carpets and does his Spring cleaning. He tends to the garden and pets.
Our breezeway windows, in two places required replacement and the workers are here (pictured at right) when the children are on break.
Our enrollment inquiries are coming in almost daily. The CDC has lifted capacity guidelines with a cautious forward direction.
We will have to have additional staff to increase capacity. Our current school year ends in about seven weeks. We will have three new children when we return from Spring Break.
Our Summer program is fully enrolled by our current capacity guidelines. An additional teacher will join us in June. We will evaluate the COVID guidelines at that time.
I believe the preschool is in a good place for the future. We are using our break to count our blessings and rest for another day. Meanwhile the children are recharging.
Blessings,
-Janet Beaulieu, Preschool Director
Visit the Preschool's Website
Email: sanmarinopreschool@gmail.com
Preschool Phone: (626) 292-2082
Mission Statement 
We at San Marino Congregational Preschool are dedicated to providing preschool aged children with a safe nurturing environment which allows the children to embrace diversity and grow socially, emotionally, creatively and intellectually at their own pace.
Preschool Philosophy 
At San Marino Congregational Preschool, believe that children develop at their own pace. It is our job, as early childhood professionals, to provide a program which encourages this natural unfolding process for each child. The best way to do this is by providing a well rounded program using open ended materials with a multitude of hands on experiences. We provide a child centered curriculum in which a child can grow to be a well rounded individual . We focus on providing opportunitities for the child to develop intellectually, emotionally, socially and physically. We put a high value on each child's individuality and creativity. Our preschool strives to prepare children for future successful school life by helping them learn to solve problems, get along with others, communicate effectivly and develop confidence.