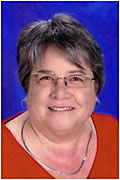 PRESCHOOL NEWS JULY 2020
by Janet Beaulieu, Preschool Director

Our school year ended on May 26th. It was a half day with students and a working afternoon for staff. There was nothing traditional about our school routines this year. We had less students, less teachers and twice the work. Health and safety eclipsed everything we did. Our staff silently carried a burden of being safe and protecting those in their care.
As the season changed, so did the news. It was good news. Los Angeles County had the lowest virus numbers since March 2020. Our summer school was fully- enrolled and we added two new staff members.
On a high note – that we could handle anything after surviving 2020 – our preschool air conditioner took its last breath. Our Trustees were quick to approve one of the proposals presented. We will face our construction with flexibility and resilience. We will face the contractors and city inspections with prayer.
Crist Hall will provide relocation and respite for warmer days ahead. It is a blessing to have these areas available to us. We certainly have some charming children in our program and that is also a blessing.
Blessings,
-Janet Beaulieu, Preschool Director
Visit the Preschool's Website
Email: sanmarinopreschool@gmail.com
Preschool Phone: (626) 292-2082
Mission Statement 
We at San Marino Congregational Preschool are dedicated to providing preschool aged children with a safe nurturing environment which allows the children to embrace diversity and grow socially, emotionally, creatively and intellectually at their own pace.
Preschool Philosophy 
At San Marino Congregational Preschool, believe that children develop at their own pace. It is our job, as early childhood professionals, to provide a program which encourages this natural unfolding process for each child. The best way to do this is by providing a well rounded program using open ended materials with a multitude of hands on experiences. We provide a child centered curriculum in which a child can grow to be a well rounded individual . We focus on providing opportunitities for the child to develop intellectually, emotionally, socially and physically. We put a high value on each child's individuality and creativity. Our preschool strives to prepare children for future successful school life by helping them learn to solve problems, get along with others, communicate effectivly and develop confidence.