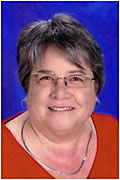 PRESCHOOL NEWS
by Janet Beaulieu, Preschool Director

December
In preschool this month our studies focus on math.  "How many times do I have to sleep before Santa comes?"  Children are counting advent calendars in anticipation of great things.  The hearts around children get the best of this spirit.  Please be prayerful of the children still detained without family, in our country.  I would have to say these children did not get the best of our hearts.
With just three weeks of December before our Winter Break, Christmas goes into full swing after Thanksgiving.  November 30th we will join with the San Marino Chamber of Commerce and participate in "Shopping around the Drive."  Huntington Dr. is decorated from Bedford St. to Del Mar showcasing it's local businesses between 5:00pm-8:30pm.  A trolley can take you along the route.  Santa will be at City Hall.  I hope if you take in this city event, you will come by and see us.  We will have child activities and some goody bags to take.
Our preschool families will be invited to our advent season on Sundays, beginning December 3rd and our Christmas Eve service.  Pastor Donald is beloved by the children and now has a group of parents enjoying his stories each Friday.
As we reflect on the year's journey, I hope that our blessings can be the conduit to sharing and caring with others. I love Christmas and hope that you are lifted by the spirit of Christmas and surrounded by loved ones.  I want to thank my SMCC family for the blessing you bring to my life.  God bless all of you and Merry Christmas.
Blessings,
Janet Beaulieu, Preschool Director
Mission Statement 
We at San Marino Congregational Preschool are dedicated to providing preschool aged children with a safe nurturing environment which allows the children to embrace diversity and grow socially, emotionally, creatively and intellectually at their own pace.
Preschool Philosophy 
At San Marino Congregational Preschool, believe that children develop at their own pace. It is our job, as early childhood professionals, to provide a program which encourages this natural unfolding process for each child. The best way to do this is by providing a well rounded program using open ended materials with a multitude of hands on experiences. We provide a child centered curriculum in which a child can grow to be a well rounded individual . We focus on providing opportunitities for the child to develop intellectually, emotionally, socially and physically. We put a high value on each child's individuality and creativity. Our preschool strives to prepare children for future successful school life by helping them learn to solve problems, get along with others, communicate effectivly and develop confidence.