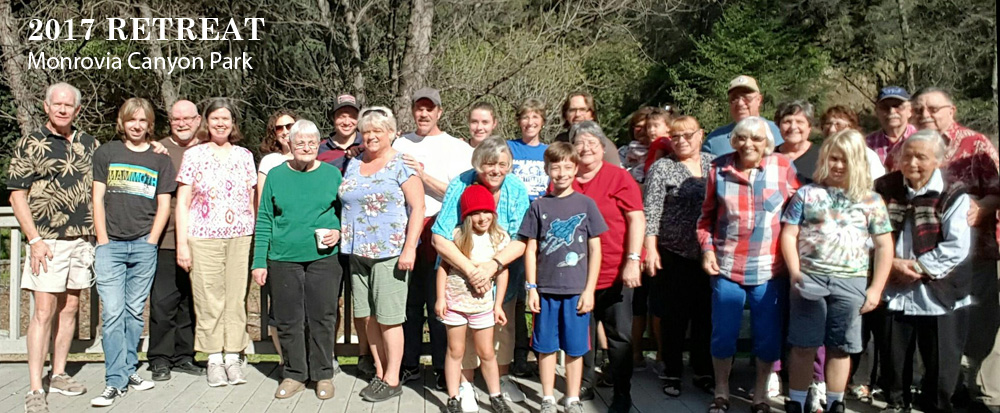 ---

SECOND MONDAYS MUNCHIN' LUNCHEON
April 9 @ NOON
FEED YOUR SPIRIT and your body.
Join the Lunch Bunch.
The Lunch Bunch will be going to CafeX2O (335 W. Foothill Blvd., Monrovia  91016 Ph: 626-358-6811) on Monday, April 9 at noon. Hope to see you there!
---
FOOD FORWARD
How You HAVE Helped!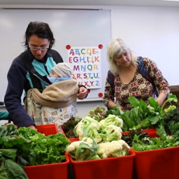 Food Forward was recently awarded a commendation from the US Environmental Protection Agency, alongside myriad national food suppliers and purchasers like Wegmans, Disneyland, MGM Resorts and UC Davis, for the environmental impact resulting from our food recovery work in 2013-17.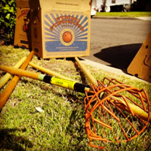 One of the things we LOVE about [FF's] UCLA partnership is that it is manned and woman-ed by students who are feeding other students. What many people don?t realize is that there is a high percentage of students who experience food insecurity. Current estimates show this number to be roughly 20% at UCLA, with students choosing to buy books over food. Food Forward's program gives these folks a hand by creating an eco-system where the UCLA community can help its own who are struggling to make ends meet.
Watch for SMCC Picks
Watch your email for announcements on future picks with Food Forward. We look for available activities on the third Saturday morning of each month and will pass that info on to you so that you can join the effort. There is a quick registration on the Food Forward site that allows you to sign up for a pick of your choice and lets Pastor Donald know that he has volunteers. www.foodforward.org
This month's Food forward pick is scheduled for April 21st.
---
LUNCHES FOR THE HOMELESS
Wednesday, April 18th • 4pm
Union Station Homeless Services Sack Lunch Project
Here's a way to be of service through your beloved church! Union Station Homeless Services is part of a premier group of human services agencies in L.A. County that are leading the way to ending homelessness in our community. Union Station is the San Gabriel Valley's largest social service agency assisting homeless and very low-income adults and families. We are looking to be of service to Union Station by helping out with their programs that provide food for those in need. Our mission will be to provide sack lunches. We will come together at the church kitchen third Tuesday of the month to make the lunches, which will then be taken to the station for distribution. Please let Marcia Albrecht know if you can help prepare the lunches (all food will be provided and in the kitchen). You can email her at: mla2575@aol.com.
---
SPIRITUAL PRACTICES GROUP
Saturday, April 21st
Light for the Path
We will gather in the Narthex at 10:30a.m. on Saturday, April 28th before embarking on a guided meditation led by Pastor Donald.
All are invited to join us in this loving time.
---
BOUNTIFUL APRIL
Fifth Sunday Potluck – April 29th        
No worries about a let down after Holy Week. We have FIVE Sundays this month and that means a special worship service on April 29th with Pastor Donald preaching, and a special fellowship time with a POTLUCK lunch after worship.
---
PILGRIM PINES SUMMER CAMP
Beyond Belief – The Universe of God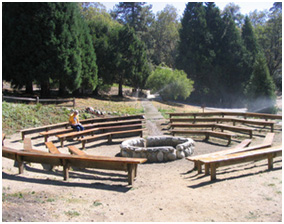 This year's camp will really come together in community as we explore "The Universe of God" Our summer theme will engage our campers in building friendships and enjoying God in nature and challenging themselves and each other while having fun. The Universe of God is designed with God and community as our core value. Our daily themes and activities are designed with opportunities to share the love of God and love and compassion for each other and creation. There will be family groups, music, campfire circles, folk dances, field games and more in a bountiful mountain camp which offers peace and a safe space. Our volunteers are filled with the spirit and willingness to put a little love in your heart
Junior Camp is the biggest camp around! Pilgrim Pines can host up to 50 juniors, entering 4th through 6th grade, in their very own camp. Our Juniors get to start the day with an early morning Polar Bear Dip. They collect beads to commemorate hikes, dances, learning about environmental justice, the talent show, Vespers service, dressing up for the Theme Dinner and many more challenging and fun camp experiences!
Jr. Highers can build the signature Pilgrim Pines Community by forming long-lasting relationships with other campers. They learn how to express themselves and form personal and unique opinions on what faith and justice mean to them. Those entering 7th and 8th grade are able to brave some of the toughest rites of passage at Pilgrim Pines! Campers hike, climb the 40-foot wall, participate in the low ropes course, sleep out under the stars, and sing and dance at campfires.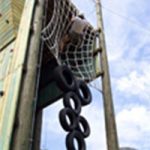 Sr. Highers are free to be themselves, participate in small group discussion times, swim, hike, act in the talent show, relax with other campers their age and are encouraged to take initiative in camp activities, leadership and worship. Those entering 9th through 12th grades or just graduating high school are the only age group able to select a camp week to fit their fancy.
Volunteer Counselors are the backbone of our camping program and are screened and trained in accordance with safety policies. A diverse group of people work with campers in cabins and during program time. Many have training in CPR, first aid, and experience working with people who have special needs. Our counselor to camper ratio is 1:5, one counselor for every five campers.  Junior Counselors are ages 16 and 17 and volunteer in the cabins with an adult counselor after completing a weeklong special training session.
More details as well as forms can be found on their website: www.pilgrimpinescamp.org If you need help obtaining forms or have questions, feel free to contact our church office: (626) 292-2080.
---

DID YOU KNOW that when you shop at AmazonSmile, Amazon donates 0.5% of the purchase price to San Marino Congregational Church UCC?
Bookmark this link!
Amazon Smile and support us every time you shop.
NEW MISSION PROJECT
From the Moderator
Dear Friends,
We are introducing a new Mission Project brought to us by Susan Jakubowski. We will be supplying brown paper bags of appropriate items to the San Marino Police Department to distribute to homeless people they find in town while doing their rounds. We would like to "fund" this project through donations of the needed items, with the Mission Budget as our backup. There will be a yellow list of the items needed in the Narthex on one of the benches. We will put these bags together the same Tuesday we make the lunch bags for Union Station. Thanks as always for helping us help others.
Blessings,
Pat
We need the following items:
Cases of 16-oz. bottled water
Packages of 50 LARGE brown lunch bags
Bumblebee Tuna on the Run
Granola Bars (30-50 in a box)
Applesauce or Fruit Bowls (30-50 in a box)
Trail Mix/Peanuts (30-50 in a box)
Cereal Bars (30-50 in a box)
Men's and Women's Regular White Athletic
Socks (6-12 pairs in a package)