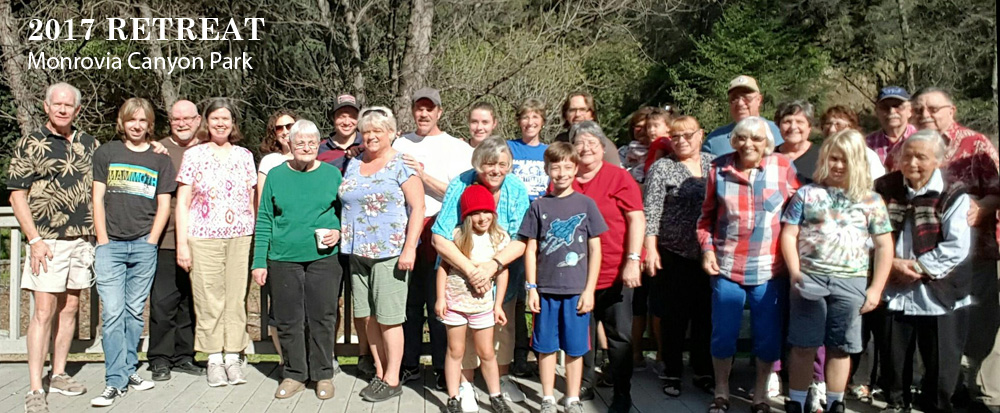 JANUARY 2020
CELEBRATION OF A LIFE WELL LIVED
Memorial for Charlotte Cunz, Jan. 18 11a.m.
If ever there was a life to be celebrated, this is the one! We hope everyone reading this will be able to gather in the church Sanctuary on Saturday, January 18th at 11am to remember and honor the amazing Charlotte Cunz, a true pillar of our beloved church, who made her transition on Saturday, November 23, 2019 at her home — The Oaks of Pasadena. She was 92 ("and a half" as she would want you to know!) Charlotte was one of our longest term and most faithful members, having given of her life in so many ways here. Her spirit and her example of loving service will live on, and she will remain in the hearts of all of us who had the privilege of knowing her and being in her presence.
Charlotte's family, including her children Connie, Cathy, Caroline, Ken and Kris and all of her grandchildren and great-grandchildren, invite each of you to the service of remembrance on January 18 and to stay for a catered luncheon afterwards which will take place in Crist Hall and the adjoining Fireside/Dining rooms.
---
FOOD FORWARD FRUIT PICK
Saturday, January 11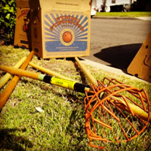 Food Forward was recently awarded a commendation from the US Environmental Protection Agency, alongside myriad national food suppliers and purchasers like Wegmans, Disneyland, MGM Resorts and UC Davis, for the environmental impact resulting from our food recovery work in 2013-17.
One of the things we LOVE about [FF's] UCLA partnership is that it is manned and woman-ed by students who are feeding other students. What many people don?t realize is that there is a high percentage of students who experience food insecurity. Current estimates show this number to be roughly 20% at UCLA, with students choosing to buy books over food. Food Forward's program gives these folks a hand by creating an eco-system where the UCLA community can help its own who are struggling to make ends meet.
Watch for SMCC Picks
Watch your email for announcements on future picks with Food Forward. We look for available activities on the third Saturday morning of each month and will pass that info on to you so that you can join the effort. There is a quick registration on the Food Forward site that allows you to sign up for a pick of your choice and lets Pastor Donald know that he has volunteers. www.foodforward.org
---

SECOND MONDAYS MUNCHIN' LUNCHEON
Monday, January 13 – Noon
Our monthly meeting of mouths and minds will take place on Monday, January 13th at noon.  Join us at Nano Café 322 W Sierra Madre Blvd, Sierra Madre, CA 91024 (626) 325-3334
Hope to see you there!
All are invited to join in the fun!
---
LUNCHES FOR THE HOMELESS
Wednesday, January 15 – 4 pm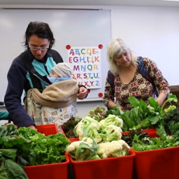 Union Station Homeless Services Sack Lunch Project
Here's a way to be of service through your beloved church! Union Station Homeless Services is part of a premier group of human services agencies in L.A. County that are leading the way to ending homelessness in our community. Union Station is the San Gabriel Valley's largest social service agency assisting homeless and very low-income adults and families. We are looking to be of service to Union Station by helping out with their programs that provide food for those in need. Our mission will be to provide sack lunches. We will come together at the church kitchen third Tuesday of the month to make the lunches, which will then be taken to the station for distribution. Please let Marcia Albrecht know if you can help prepare the lunches (all food will be provided and in the kitchen). You can email her at: mla2575@aol.com.
---
SPIRITUAL PRACTICES GROUP
Saturday, January 25 – 11am
"Light for the Path" will gather in the Narthex before embarking on a guided meditation.
All are welcome.
---
ANNUAL MEETING
Annual Meeting – Sunday, January 28, 2020
Everyone will want to join in our yearly ritual to memorialize the past year and look forward to the New Year in our January gathering for worship, potluck and stories. Both our worship time and meeting will take place in Crist Fellowship Hall on Sunday, January 26, 2020 beginning at 10am.
Leading up to the meeting, we create our Annual Report with contributions by staff and leadership. If you are writing for the report, please submit your contribution to the church office by Friday, January 10, 2020. Reports will be available on Sunday, January 19, 2020 to allow a thorough reading before the meeting.
---

DID YOU KNOW that when you shop at AmazonSmile, Amazon donates 0.5% of the purchase price to San Marino Congregational Church UCC?
Bookmark this link!
Amazon Smile and support us every time you shop.
ONGOING MISSION PROJECTS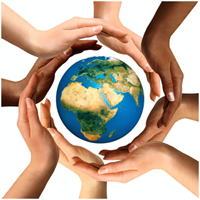 SAN MARINO POLICE DEPARTMENT PROJECT
Your Help Needed in Serving the Homeless
The San Marino Police Department is once again requesting our assistance in providing care bags for their officers to pass out to those in need on our streets. If you can help provide any of the following, please bring items to church and place them in the boxes provided in the Narthex. Thank you!
Cases of 16-ounce bottles of water
Tuna or Chicken Salad Ready to Eat packets (e.g., StarKist Creations or BumbleBee Snack on the Run)
Protein Bars
Small packets of cookies, crackers, nuts or granola bars
---
BRING IN YOUR PENNIES AND PULLTABS
A penny coin means as much to us now as it did years ago. Saving your pennies to give to our Penny Jar for the Ronald McDonald House in Pasadena helps the many families who come to stay there while their child is in the hospital.
You can also "PULL" for the Ronald McDonald House by collecting tabs of all sizes from soda, cat and dog food, food cans, tennis ball canisters, etc. One tab on its own may not be worth much, but if we all "pull together" we can make a difference.
---
J. SEYMOUR FAMILY CENTER PROJECT
HELP US COLLECT FOR THE HOMELESS: We continue to seek items throughout the year for the Jeff Seymour Family Center in El Monte who provides for the homeless and their children.
Baskets are available in the narthex for your contributions of:
new packages of diapers (all sizes)
baby wipes
feminine hygiene items
travel sizes of: deodorant, antibacterial wipes, cream/lotion, sunscreen, toothpaste, toothbrushes, soap, etc.
Nothing in large packages, please as most recipients have no place to store such items.
---
LIZ CAMERON FOOD PANTRY
Every day children and their families go hungry, right here in our own community. By supporting our neighborhood food bank at La Casa by donating food items to our food pantry, you are helping to solve this problem! Food donations go directly to families who otherwise might not have enough to eat.
Ongoing requests:
beans and rice (in smaller bags – NOT large quantities)
bags of pasta and boxes of cereal (regular sized boxes only, please)
canned proteins (tuna, chicken, ham, etc.)
pasta sauce