ORDINATION SERVICE FOR PASTOR DONALD SHENK POSTPONED

After much prayer and consideration, Pastor Donald, in conjunction with our Moderator and the Board of Trustees has decided that his Ordination Ceremony scheduled for January 22, 2022 will have to be postponed once again due to the virulent nature of the Omicron variant of the Coronavirus that is spreading rapidly and has affected a number of members in our own church family, including the children of two of our staff members.  We will most likely try to hold the ceremony in the late spring of 2022. Stay tuned!

SECOND MONDAYS MUNCHIN' LUNCHEON

Join us!  All are welcome!!!
JANUARY 10TH @ NOON
Maria's Italian Kitchen
3537 E. Foothill Blvd., Pasadena 91107
626-351-2080
OUR ANNUAL MEETING
JANUARY 30, 2022-Following Worship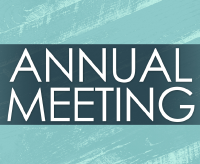 Join us for worship in our Sanctuary on the last Sunday of this month – January 30, 2022, at 10am, and plan to stay for our Annual Meeting which will immediately follow the service (after a short break).  In an effort to maintain social distancing and still have an in-person meeting, we will stay in the pews as we   embark on our yearly meeting during which we will give a short recap of 2021 and look ahead to 2022.  The Annual Report which will include the 2022 Proposed Budget will be available to members beginning January 23, 2022 and will also be available via email. Email your request for delivery via email to kimvh@sanmarinoucc.org
FOOTHILL UNITY CENTER SEEKS VOLUNTEERS

Help Needed to Provide Tax Assistance to Community
Our friends at Foothill Unity Center are seeking individuals to volunteer for a series of tax filing events.  They will need help with providing tax assistance to the community from February 1, 2022 to April 7, 2022.  All volunteers need to undergo training required by the VITA program and be certified accordingly.  Please see the attached flier for more information.  You can also call them at (626) 358-3486, x227 or send an email to: americorp1@foothillunitycenter.org. VIEW FLYER
FOOD FORWARD FRUIT PICK
* Cancelled until further notice *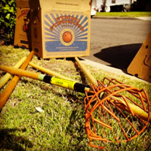 Food Forward was recently awarded a commendation from the US Environmental Protection Agency, alongside myriad national food suppliers and purchasers like Wegmans, Disneyland, MGM Resorts and UC Davis, for the environmental impact resulting from our food recovery work in 2013-17.
One of the things we LOVE about [FF's] UCLA partnership is that it is manned and woman-ed by students who are feeding other students. What many people don?t realize is that there is a high percentage of students who experience food insecurity. Current estimates show this number to be roughly 20% at UCLA, with students choosing to buy books over food. Food Forward's program gives these folks a hand by creating an eco-system where the UCLA community can help its own who are struggling to make ends meet.
Watch for SMCC Picks
Watch your email for announcements on future picks with Food Forward. We look for available activities on the third Saturday morning of each month and will pass that info on to you so that you can join the effort. There is a quick registration on the Food Forward site that allows you to sign up for a pick of your choice and lets Pastor Donald know that he has volunteers. www.foodforward.org
LUNCHES FOR THE HOMELESS
* Cancelled until further notice *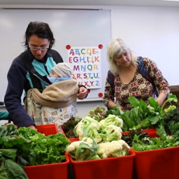 Union Station Homeless Services Sack Lunch Project
Here's a way to be of service through your beloved church! Union Station Homeless Services is part of a premier group of human services agencies in L.A. County that are leading the way to ending homelessness in our community. Union Station is the San Gabriel Valley's largest social service agency assisting homeless and very low-income adults and families. We are looking to be of service to Union Station by helping out with their programs that provide food for those in need. Our mission will be to provide sack lunches. We will come together at the church kitchen third Tuesday of the month to make the lunches, which will then be taken to the station for distribution. Please let Marcia Albrecht know if you can help prepare the lunches (all food will be provided and in the kitchen). You can email her at: mla2575@aol.com.
SPIRITUAL PRACTICES GROUP
A reminder that our Light for the Path meditation group, which was scheduled to meet in person Saturday, January 15, 2022, has been postponed due to the recent surge in Coronavirus infections.  We hope to be able to reschedule the in person time together for a February date if at all possible.
"Light for the Path" will gather in the Narthex before embarking on a guided meditation.
All are welcome.