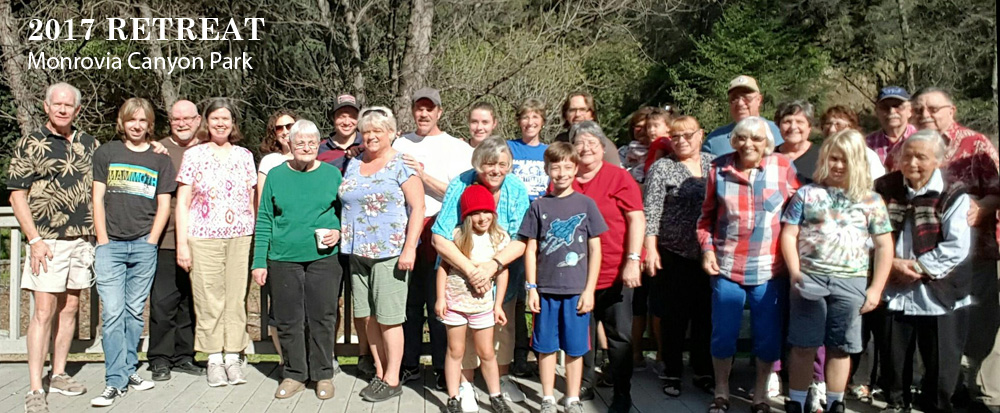 FEBRUARY 2020
---
FOOD FORWARD FRUIT PICK
Saturday, February 1 • 10am-11:30am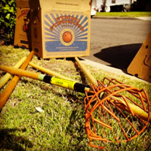 Food Forward was recently awarded a commendation from the US Environmental Protection Agency, alongside myriad national food suppliers and purchasers like Wegmans, Disneyland, MGM Resorts and UC Davis, for the environmental impact resulting from our food recovery work in 2013-17.
One of the things we LOVE about [FF's] UCLA partnership is that it is manned and woman-ed by students who are feeding other students. What many people don?t realize is that there is a high percentage of students who experience food insecurity. Current estimates show this number to be roughly 20% at UCLA, with students choosing to buy books over food. Food Forward's program gives these folks a hand by creating an eco-system where the UCLA community can help its own who are struggling to make ends meet.
Watch for SMCC Picks
Watch your email for announcements on future picks with Food Forward. We look for available activities on the third Saturday morning of each month and will pass that info on to you so that you can join the effort. There is a quick registration on the Food Forward site that allows you to sign up for a pick of your choice and lets Pastor Donald know that he has volunteers. www.foodforward.org
---

SECOND MONDAYS MUNCHIN' LUNCHEON
Monday, February 10 – Noon
The Church Lunch Group will be going to HaiDiLao Hotpot which is located in the outside courtyard  at the Westfield Mall.  It is at the Macy's end (south, near Huntington Drive).   If you go up the outside stairs from the Macy's parking lot, it is to the left.  Red Robin is to the right of those stairs.  The official address is 400 S Baldwin, Suite 2015, Arcadia.  The date is February 10th at noon.
Hope to see you there!
All are invited to join in the fun!
---
LUNCHES FOR THE HOMELESS
Wednesday, February 19 – 4 pm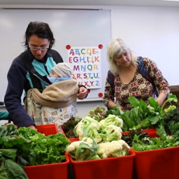 Union Station Homeless Services Sack Lunch Project
Here's a way to be of service through your beloved church! Union Station Homeless Services is part of a premier group of human services agencies in L.A. County that are leading the way to ending homelessness in our community. Union Station is the San Gabriel Valley's largest social service agency assisting homeless and very low-income adults and families. We are looking to be of service to Union Station by helping out with their programs that provide food for those in need. Our mission will be to provide sack lunches. We will come together at the church kitchen third Tuesday of the month to make the lunches, which will then be taken to the station for distribution. Please let Marcia Albrecht know if you can help prepare the lunches (all food will be provided and in the kitchen). You can email her at: mla2575@aol.com.
---
SPIRITUAL PRACTICES GROUP
Saturday, February 22 • 11am
"Light for the Path" will gather in the Narthex before embarking on a guided meditation.
All are welcome.
---
SPIRIT & THE SCREEN
Saturday, February 22 • 5pm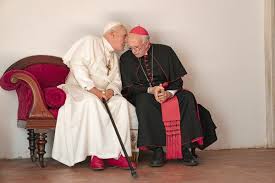 The Spirit and the Screen Film Club continues to try exciting new things as we dip our collective toes into the world of streaming and screen the 2019 Netflix film, The Two Popes, nominated for Oscars for its co-stars, Anthony Hopkins and Jonathan Pryce, as well as its screenplay by Anthony McCarten, adapted from his 2017 play.  It's a biographical drama about Pope Benedict XVI and Cardinal Jorge Mario Bergoglio, on his way to becoming Pope Francis.  It's an unlikely buddy comedy about a couple of pontiffs traveling the countryside in their Popemobile, solving mysteries with the help of a talking dog.  (Okay…it's not that, but it is a thoughtful and surprisingly humorous tale of two very different men navigating the treacherous waters challenging the Catholic church in the 21st century.)  Be rooting for it at the Academy Awards on February 9.  Whether or not it garners any statues, we'll all be winners when we watch The Two Popes together on Saturday, February 22nd, at 5:00 p.m. in the downstairs Youth Room at San Marino UCC.  Pizza?  Pizza?  Possibly!  Possibly!  RSVP to the church office so that we can be sure to have a place for you.  The movie is rated PG-13 for some adult themes and a smattering of violence.
---
ASH WEDNESDAY – February 26
Joining our UCC Brothers and Sisters

We will once again join with our brothers and sisters from our neighboring Southern California UCC churches to commemorate Ash Wednesday. This year we will convene on Wednesday, February 26 right here at our very own church in San Marino. Pastor Donald and frequent guest minister, Rev. Marlene Pomeroy from First Congregational Church UCC of Pasadena are planning the service and many other churches will be joining in the service.
There will be a catered dinner starting at 6pm in our Crist Hall/Dining and Fireside rooms, and the service of worship will follow at 7pm in our Sanctuary.
---
ALL CHURCH RETREAT
A Time to Relax – Saturday, March 21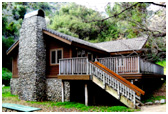 Make plans now to attend our All Church Retreat on Saturday, March 14. We will return to the cozy cabin at Monrovia Canyon Park for a day of easy conversation, easy hikes, delicious food all in a natural setting that seems many miles away from our everyday lives and yet is only minutes away by car. We never really know what to expect from the weather, here, on the cusp of spring. We have experienced rain, cool temperatures and clear skies and then sometimes almost summer-like conditions. The consistent impression for most attendees is that it is a great day of easygoing activities among wonderful companions in any weather.
Our rental hours have changed so that we will begin our day at 9a.m. and end by 3pm. That gives us time for lunch together and of course, plenty of snacking!
The magic in creating this retreat is in its participants. Everything happens under the guidance of a volunteer. Each year we see little tweaks to the offerings as people get ideas and want to share with the church family. If you would like to attend, sign up. If you would like to feed us, post that. If you are feeling crafty, pack a box of fun and bring it along. If you can orchestrate a sing-along, more power to you. Like to hike? Grab some joiners. Got a hankering for hospitality? Lay out the welcome mat (or set the tables). Have you got a clever board game? We love games! What we do is a reflection of who comes. Later this month, the retreat board will go up in the narthex. Be sure to ADD YOUR NAME.
---

DID YOU KNOW that when you shop at AmazonSmile, Amazon donates 0.5% of the purchase price to San Marino Congregational Church UCC?
Bookmark this link!
Amazon Smile and support us every time you shop.
ONGOING MISSION PROJECTS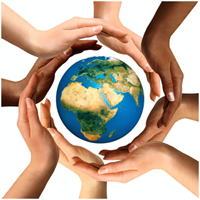 SAN MARINO POLICE DEPARTMENT PROJECT
Your Help Needed in Serving the Homeless
The San Marino Police Department is once again requesting our assistance in providing care bags for their officers to pass out to those in need on our streets. If you can help provide any of the following, please bring items to church and place them in the boxes provided in the Narthex. Thank you!
Cases of 16-ounce bottles of water
Tuna or Chicken Salad Ready to Eat packets (e.g., StarKist Creations or BumbleBee Snack on the Run)
Protein Bars
Small packets of cookies, crackers, nuts or granola bars
---
BRING IN YOUR PENNIES AND PULLTABS
A penny coin means as much to us now as it did years ago. Saving your pennies to give to our Penny Jar for the Ronald McDonald House in Pasadena helps the many families who come to stay there while their child is in the hospital.
You can also "PULL" for the Ronald McDonald House by collecting tabs of all sizes from soda, cat and dog food, food cans, tennis ball canisters, etc. One tab on its own may not be worth much, but if we all "pull together" we can make a difference.
---
J. SEYMOUR FAMILY CENTER PROJECT
HELP US COLLECT FOR THE HOMELESS: We continue to seek items throughout the year for the Jeff Seymour Family Center in El Monte who provides for the homeless and their children.
Baskets are available in the narthex for your contributions of:
new packages of diapers (all sizes)
baby wipes
feminine hygiene items
travel sizes of: deodorant, antibacterial wipes, cream/lotion, sunscreen, toothpaste, toothbrushes, soap, etc.
Nothing in large packages, please as most recipients have no place to store such items.
---
LIZ CAMERON FOOD PANTRY
Every day children and their families go hungry, right here in our own community. By supporting our neighborhood food bank at La Casa by donating food items to our food pantry, you are helping to solve this problem! Food donations go directly to families who otherwise might not have enough to eat.
Ongoing requests:
beans and rice (in smaller bags – NOT large quantities)
bags of pasta and boxes of cereal (regular sized boxes only, please)
canned proteins (tuna, chicken, ham, etc.)
pasta sauce