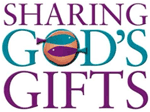 Dear Pastor Donald,
Someone has said that the Inuit of Canada have over 100 words for snow. I wish there were that many for thank you, because I'd used everyone one of them in this letter.
Your church's donation of $600 worth of food given to La Casa's Food Pantry is helping to change the lives of the most vulnerable people in our community.
Many of the families that bring their kids to our preschool, also come to La Casa for other resources. It's because of supporters like you and your congregation that La Casa can offer hope and help to those in need.
There are many changes happening here and I invite you to visit us soon to see first-hand how your gift is making a difference and experience our vision for La Casa's future.
Thank you again for helping us continue our mission,
Eduardo J. Garcia
La Casa de San Gabriel Executive Director
• • •
LIZ CAMERON FOOD PANTRY
Keep on bringing the food! 
Everyday, children and their families go hungry, right here in our own community.  By supporting our neighborhood food bank at La Casa by donating food items to our food pantry, you are helping to solve this problem! Food donations go directly to families who otherwise might not have enough to eat.
• • •


La Casa is currently in need of these particular items:  
• small bags of beans and rice
• tuna and other canned proteins
• paper bags with handles
PARTNERS IN MINISTRY

Progressive Christians Uniting (PCU) engages people and communities to embody Jesus? way of compassion and justice for our world. PCU works with congregations to develop the capacity to respond to public justice issues on a solid faith-rooted foundation. The resources it makes available range from issue-focused study guides, trainings, workshops, and presentations on how progressive Christians can take action to support communities on the frontlines of oppression.
To visit the Progressive Christians Uniting website, click here.
• • •
Hello Friends of Aspire,
Thank you for your church's generous donation this past summer towards our "Meals and Healing in the Park" project. You should have received an immediate thanks for your gift, but I wanted to send you an update and another big thanks for your generosity.
So far your donation has helped us host 2 of our 3 meals we committed to this Fall and have served close to 200 meals to the hungry and homeless in Pasadena. On September 13th we served about 100 meals, shared stories of healing and recovery around our tables with one another and sang songs on grace.
On October 25th we served another 80 meals, and gave out 100 health/hygiene kits (e.g. shampoo, toothbrush, socks, tylenol, razors etc) and 50 first aid kits and offered reiki "healing hands" therapy and a handful took us up on the offer. See a few pictures, attached.
Our next and final meal in the park this year will be on Sunday December 6th, with a focus on healing through art. We plan to serve 80-100 meals and Christmas cookies, sing some Christmas songs, lead some healing through art activities, and hand out as many blankets and ponchos for the cold, wet weather as we can.
All of these meals and healing activities were made possible by your generous donations. Thank you for your gifts!
Sincerely,
Aspire's Senior Pastor Andy Schwiebert