W
e invite you to worship with our faith community. We are a close-knit group of families, neighbors, and friends who strive to discover God's direction for our lives. We encourage searching minds and spirits as we celebrate together our faith in God, Jesus Christ, and the Holy Spirit, through the guidance of the Holy Scriptures. Emphasizing individual choice and conviction, members follow the Word of God according to the dictates of their own consciences. Our church is called "Congregational", reflecting our heritage in the New England Pilgrim experience in which local congregations retain control of their own decisions and direction. We are also a member church of the United Church of Christ denomination, which is dedicated to realizing God's just and loving purpose in the world.
STRENGTHEN THE CHURCH

Special Offering This Month
The Strengthen the Church Offering reflects the shared commitment of people across the United Church of Christ to cooperatively build up the UCC. Conferences and the national setting equally share the gifts given by members and friends through their local congregations. The funds raised support leadership development, new churches, youth ministry, and innovation in existing congregations.  By your generosity to this offering, you build up the Body of Christ.
IT'S PRIDE, Y'ALL!
Stillspeaking Devotional by Liz Miller
Thus says the Lord God: Though I removed them far away among the nations and though I scattered them among the countries, yet I have been a sanctuary to them for a little while in the countries where they have gone.
– Ezekiel 11:16 (NRSV)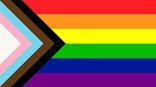 Pride Month hits different when you live in a small town in the middle of the country. It's not the stuff of movies where the whole city transforms into rainbows and neighbors line glitter-soaked streets for the big parade. Our local parade often has more people marching than spectating, and this year, amid leadership transitions, we're skipping it altogether.
Where I live, Pride is less about the party and more of a sacred pause. It is our reminder that we can't wait for politicians to legislate us into liberation; we must protect our trans children. It is a calling forth of queer community to create spaces where we celebrate our wildly wonderful gender expressions and can canoodle with our same-gender sweethearts in the corner pew.
Sure, I have celebrated Pride in the promised land, where a dozen Dykes on Bikes led the parade and the Indigo Girls headlined the festival stage.
I have also sat in my Midwest sanctuary and listened to the testimony of someone who isn't out at work but is on Sunday morning. I've watched as queer elders processed forward to be prayed over by their church. I've (embarrassingly) ugly-cried as the choir sang, "No matter what people say or think about you, you are a child of God."
Queer folks are scattered all over this land, and wherever we gather, however we gather, there is the opportunity to create holy sanctuary in God's image. The glitter is optional.
Prayer
Gender-bending God, may every rainbow flag we fly wrap us in the promise of your love.
FOOTHILL UNITY CENTER
Thank you for your generous donation. Your contribution significantly impacts the lives of housed and unhoused, low-income individuals and families that we serve in our community. To date, 34% of families accessing our services are new to the Center, which is 31% more individuals than we served in 2019, pre-pandemic times. We see our community's increase in need and with your help continue to address the impact of the COVID-19 pandemic. Your generosity allows us to continue to work for the health and well-being of our community members. Your gift brings hope.
AID AFRICA
Thank you for your generous donation to help improve the lives of the rural families in Northern Uganda. The money you give turns into tangible items that improve the lives of very poor people. Aid Africa supplies materials, expertise and especially education. None of our projects would be successful without instruction on their implementation and use and the labor of the villagers. more
FROM THE OPEN AND AFFIRMING COALITION
Thank you for your generous donation to the Open and Affirming Coalition of the United Church of Christ. This time of year inspires much reflection and thoughtful meditation and right now, above all, we feel gratitude. You, our donors, are invaluable to us and our work. ... Wishing you every blessing and the deepest joy, Andrew G. Lang, Executive Director
PEPPERMINT RIDGE
Pastor Shenk:  Thank you so much for your recent gift.  That was so very generous.  I can hardly wait until I can come and thank you in person.  I hope you and all your congregants are safe and healthy during this time.  It is a crazy time for sure.  Thank you for remembering the Ridgers. My Best, Tracy Mauser Peppermint Ridge, Director of Major Gifts
HOVING HOME
Thank you for your generous gift this season! We watch God continue to work miracles in the lives of the ladies in our Homes [there are five across the nation]. Your generosity gives women with difficult pasts a personal experience of the joy and hope found in walking with Christ at Christmas and throughout the year. You're changing lives, you're transforming families, and you're bringing glory to God through your partnership. Thank you!