Welcome to San Marino UCC
United in Spirit and inspired by God's grace, we welcome all, love all, and seek justice for all.
We are the United Church of Christ.
During this time of the pandemic when it is safer to not meet in person, our Sunday Worship services are presented on YouTube every Sunday available at 10am. Check back here for links or check our Facebook page.
STILLSPEAKING DEVOTIONAL: A House, A Temple, A Tent, A Shelter
By Jennifer Brownell
One thing I asked of the Lord, that will I seek after: to live in the house of the Lord all the days of my life, to behold the beauty of the Lord, and to inquire in God's temple. For God will hide me in his shelter in the day of trouble; he will conceal me under the cover of a tent; God will set me high on a rock. – Psalm 27:4-5 (NRSV)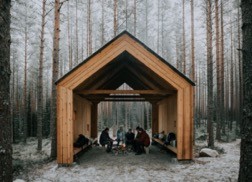 One temptation is to believe that we will find God only if we build the perfect structure. Here's the thing, though. God doesn't fit into the boxes we make for her. Even within two short verses, the poets do not try to make God fit into one place. The psalmist here finds the LORD in a house, in a temple, in a tent.
How about you? Where do you seek the Holy? In the comfort and camaraderie of home—gathered around a table heaped with a favorite meal? Or it could be you look for the LORD under the soaring rooftops of the temple—a place of worship and learning. Or maybe you find the Divine Presence in the temporary structure of the tent—on the go, wherever you are. Or perhaps you are one of those blessed to encounter the Living God in all of those places.
It's a temptation to believe the cloth must be laid just so, the candles lit correctly, your heart swept clean, your mind a tidy dwelling place. God is ready to live with you wherever you are.
Prayer
Holy One—meet me in the home, in the temple, in the tent. Wherever I am, remind me that my shelter is you. Amen.
THE BODY OF CHRIST
BE THE CHURCH, TRANSFORMED
We are still the church. We are still a community. This past year has shown us we are the same and we are transformed into a very different body.
Here's a recap of our task from last week's AOF: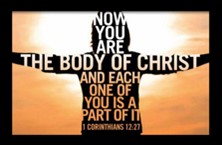 Going forward, we are a changed group of believers and still the body of Christ. Going forward, you are presented with opportunity to serve. During this sabbatical of sorts, how have you grown? What have you missed? What have you dreamed of returning to? What steps can you take to ensure the body of Christ is vital, healthy and ready to embark on a new test of its abilities? Dig deep to find those things that are the definition of church and community for you. How will they be resurrected and transformed? What part will you play in this new incarnation?
Have a conversation with someone. Are you texting, emailing, calling church friends? Now is a good time to do that. Compare notes. Consider it a warm up for getting this body in motion.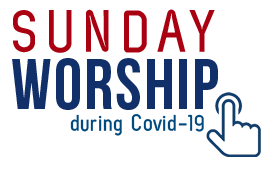 COMING UP
SUNDAY WORSHIP
April 25, 2021
Join us via YouTube for this Sunday's service of worship.
We take a break from our Chaplain Chronicles series this week to celebrate EARTH DAY.  For this Fourth Sunday of Easter service we will honor our Mother the Earth as we praise our God who created all things and asks us to be stewards of Her exquisite creation.
The centerpiece of our service will be a story read by Pastor Donald called, "Old Turtle and the Broken Truth" by Douglas Wood.  As Pastor Donald reads, the beautiful watercolor illustrations by Jon J. Muth will be shown.  This is a service for contemplation as to where we've been and where we are going in helping to preserve God's magnificent creation.
Lester Wakefield will be our liturgist and Albert Mendoza will provide beautiful service music as well as accompany our singers Susan Aldrich, Wyatt Beaudry, Regina Colombo and Matt Ellison.  To accompany our theme this week, Gina will sing John Rutter's extraordinary version of "A Gaelic Blessing."
Our thanks to our Master Technician Wyatt, who is responsible for getting our service into its final shining form each week.