United in Spirit and inspired by God's grace, we welcome all, love all, and seek justice for all.


We

are

the

United

Church

of

Christ.
We invite you to worship with our faith community. We are a close-knit group of families, neighbors, and friends who strive to discover God's direction for our lives. We encourage searching minds and spirits as we celebrate together our faith in God, Jesus Christ, and the Holy Spirit, through the guidance of the Holy Scriptures. Emphasizing individual choice and conviction, members follow the Word of God according to the dictates of their own consciences. Our church is called "Congregational", reflecting our heritage in the New England Pilgrim experience in which local congregations retain control of their own decisions and direction. We are also a member church of the United Church of Christ denomination, which is dedicated to realizing God's just and loving purpose in the world.
TURNED
StillSpeaking Devotional by Quinn Caldwell 
When I thought how to understand this, it seemed to me a wearisome task, until I went into the sanctuary of God. – Psalm 73:16-17 (NRSV)
The psalmist has gotten their head all turned round the wrong way again. "I am envious of the arrogant," they write. "I see the prosperity of the wicked." The wicked's lives seem easy, trouble-free. Always at ease, always getting richer. Bodies that are "sound and sleek." No pain, the kind of existence the psalmist can only dream about.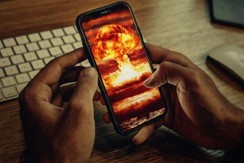 Like a midnight Instagram-scroller, the psalmist has become hypnotized, seduced by the beauty, the better-than-you-ness of the performances they see before them. They regret their choices, they bemoan their ugliness, they come this close to signing up for a multi-level marketing scheme. "But as for me, my feet have almost stumbled, my steps have nearly slipped." All the work they have been doing to be kind, just, brave, centered, faithful, focused on what matters? Slipping away fast.
What would you do? When your perspective gets all warped and weirded, your head turned by shiny shams, how do you get yourself turned the right way round again?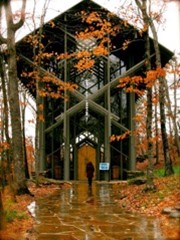 The psalmist gives a biblically predictable answer: go to the sanctuary of God. Maybe that's also your answer; church certainly should be the kind of place that reorients you, resets your perspective, reminds you what's important. A good long run can do it too, for some people. Or a book. Or a friend. A prayer, a stretch, a therapist, a snuggle, a nap, a planting, a medication, a song, a creation. What's yours?
And: do you need it now?
And: if you don't need it now, know what's a great way to not wind up needing it?
Doing it before you do.
Prayer
Help me get this head turned back around, O God. Amen.