The Campus Map below designates areas of interest for first time visitors. It does not include a complete guide to all the rooms on the campus of San Marino UCC.
If you need further assistance in locating a room on our campus, please call our office.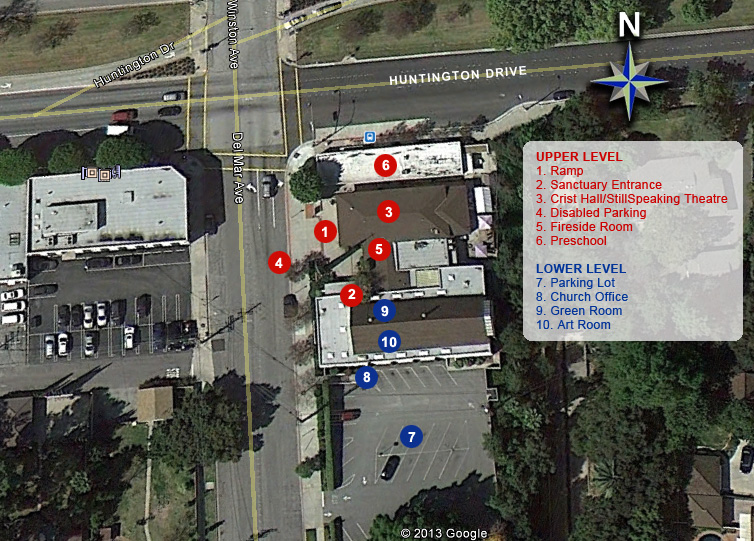 SAN MARINO CONGREGATIONAL
CHURCH UNITED CHURCH
OF CHRIST
2560 Huntington Drive
San Marino, CA 91108-2214
Phone: (626) 292-2080
NOTE: AA Groups normally meet in the Fireside Room. Check with the leader to make sure where the meeting is located.