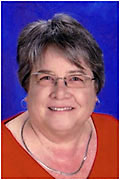 PRESCHOOL NEWS
by Janet Beaulieu, Preschool Director

I will tell you the truth… Christmas is my favorite holiday. I love the music, I love the decorations, I love the food and I love the exchange of caring and love.
With just three weeks of December before our Winter Break, Christmas goes into full swing after Thanksgiving. December 1st we will join with the San Marino Chamber of Commerce and participate in "Shopping on the Avenue". Decorations will be in place on December 1st. I hope if you take in this city event, you will come by and see us.

Our preschool families will be invited to our advent season on Sundays and our Christmas Eve service. Pastor Donald is beloved by the children and now has a group of parents enjoying his stories each Friday.

As we reflect on the year's journey, I hope that our blessings eclipse any of our troubles, this year and years to come. I love Christmas and hope that you are lifted by the spirit of Christmas and surrounded by loved ones. I want to thank my SMCC family for the blessing you bring to my life. God bless all of you and Merry Christmas.
Blessings,
Janet Beaulieu, Preschool Director