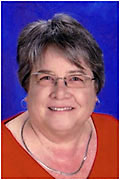 PRESCHOOL NEWS
by Janet Beaulieu, Preschool Director

May 31st our preschool year has come to an end. Our celebrations include International Day and a picnic at Lacy Park. The children are busy peeling and cutting fruit for our fruit salad. It will be shared with our family potluck on International day.

Our pre-k children will be moving on to elementary school. We had a group of 16 this year. I am confident that they will do very well in their new schools. We will miss them.

We will begin summer school on June 5th this year. We are running a five-day summer school program this year by parent request. We will see how it goes and know if it will continue. We have three teachers working this summer.

Enrollment for fall is still coming in. We have space for children in all of the rooms. Your prayers for our success are greatly appreciated. Spread the word that our church has an amazing preschool.
Blessings,
Janet Beaulieu, Preschool Director