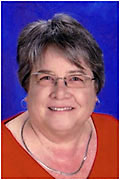 PRESCHOOL NEWS
by Janet Beaulieu, Preschool Director

Happy New Year! A new beginning is waiting. Our hope and dream is for every family to have the best year. We are rested and glad to be back. Our children are half way through the school year and so much progress has been seen.

We will have three new students start classes in January. This is a great beginning for our new year enrollment.

Our teachers have done many amazing things with their classes. Their ideas and imagination produce confident learners and fun environments. The new year required mandatory online training for each staff member. They have all successfully completed it.

Our preschool will begin pre-registration for our summer school program and our 2018-19 school year. If you know anyone interested in our preschool, the time to tour is February. Please know that your prayers and support are important to our success.
Blessings,
Janet Beaulieu, Preschool Director