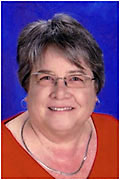 PRESCHOOL NEWS
by Janet Beaulieu, Preschool Director

Our school year opened to a smaller enrollment than expected. In response to parents needing longer hours of care, the church and staff fully supported extending hours until 4:30 each day. On just our prayers, before advertising was in place, we enrolled two children in the extended day. Please keep us in your prayers, as we move into a new phase of service.

The children really enjoyed our family pizza day. We had a great attendance and there was no pizza left. Our new families had a chance to meet and share in fellowship as our returning families enjoyed their reunion. Some of these friendships will last many years.

Our teaching staff will have a daylong training with Carly Bedard. October 19th. She will present a program on teaching in positive environments. The Church Related Early Child Education Fellowship organization will sponsor this event in San Marino this year.

Our Halloween celebrations will have pumpkin fun and we will have a costume parade and "trunk or treat" exchange in our parking lot on October 31st.

As we begin this harvest season, we are thankful for the opportunity to touch the minds and hearts of children. Our harvest is one of infinite possibilities.
Blessings,
Janet Beaulieu, Preschool Director