Welcome to San Marino Congregational
United Church of Christ!
We invite you to worship with our faith community as we strive to discover God's direction for our lives. We encourage searching minds and spirits as we celebrate together our faith in God, Jesus Christ, and the Holy Spirit, through the guidance of the Holy Scriptures. Emphasizing individual choice and conviction, members follow the Word of God according to the dictates of their own consciences.
Pastor Donald B. Shenk
Read more.
Misson Statment
In response to God's all-encompassing presence and unconditional love, we at San Marino Congregational Church a worship-centered community, are spreading the Good News of God's Love to all, working to heal human divisions, and striving for justice and peace.
Open & Affirming Statement
San Marino Congregational United Church of Christ is an Open and Affirming church. We affirm the rich complexity of God's creation, which includes every person and many forms of family. We welcome into our open communion and community God's beloved children of all ethnicities, nationalities, ages, genders, sexual orientations, physical or mental limitations, economic and family circumstances, and faith backgrounds. We affirm and celebrate all loving and committed relationships. We commit ourselves to the defense of the spiritual, civic, and human rights of all people, and to the promotion of their well being in our Church and communities.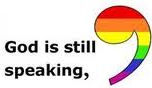 Saturday, December 7th
Right now, Pastor Donald is the only pick leader at our church. He would LOVE to have others become pick leaders for our area. It only takes a little training to make a big difference! The SGV (San Gabriel Valey) Pick Leader Training Academy will be hosting their next training academy on Saturday, December 7th right here at San Marino Congregational Church United Church of Christ. If you would like to attend or think you know people in the San Gabriel Valley who might be interested tell them to sign up on the Food Forward events page at this link: http://foodforward.org/events/event-detail/?id=1445
Food Forward is a volunteer powered grassroots group of Angelinos who care about reconnecting to our food system and making change around urban hunger. Their mission is to rescue fresh local produce that would otherwise go to waste, connecting this abundance with people in need, and inspiring others to do the same. We partner with Food Forward to convene at properties we have been invited to and harvest their excess fruits and vegetables, donating 100% to local food pantries across southern California. Combined, our numerous distribution partners provide food to over 40,000 clients a month across Southern California. Since forming in 2009, Food Forward has harvested hundreds of properties with 100% of what is picked going to feed the hungry.